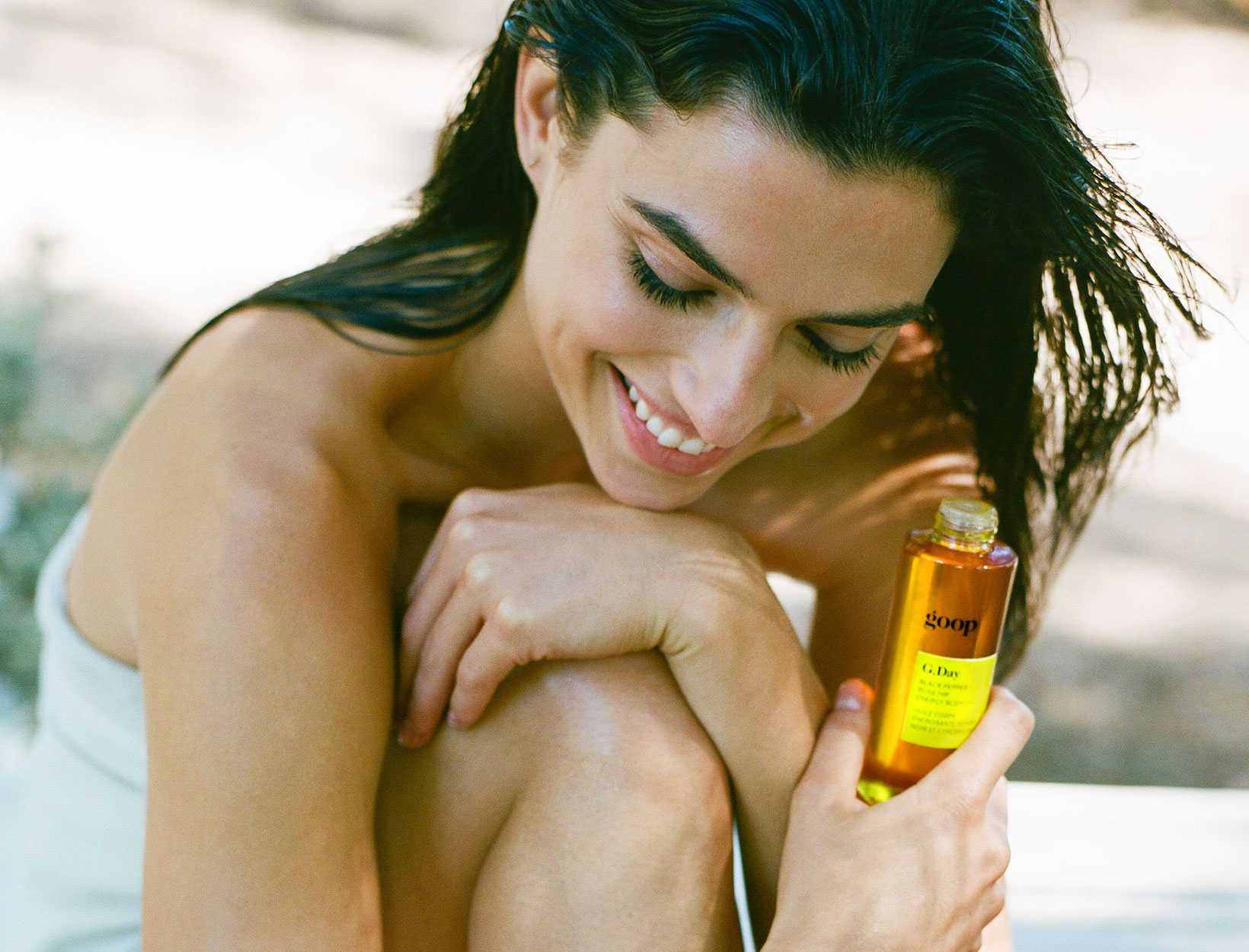 Ask Jean: Favorite Product?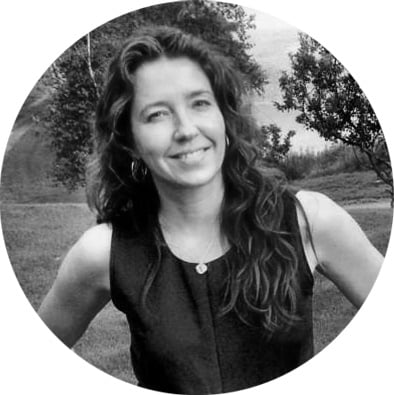 We want to answer your most pressing questions—or, you know, just the things that you're curious about. Please keep them coming to: [email protected] Below, a q for our beauty director, Jean Godfrey-June.
Dear Jean, What's your very favorite goop-brand product? There are so many now! Do you get to try them before they come out? —Sara C.
Dear Sara, I do! Every so often, I get goop product samples in the mail, and it always feels like Christmas: I've been hearing about ideas, concepts, and ingredients for months. GP, the brilliant perfumer Douglas Little, and often the brilliant herbalist and acupuncturist Paul Kempisty have been trying and mixing and sampling; formulators have been formulating; finally there's something to try. I rip open the UPS box in my kitchen and unravel the packing material, and more often than not, a small bottle sized for a dollhouse and marked with tape and a Sharpie rolls out.
This is how all beauty products everywhere begin their lives, and I am more than used to the less-than-glamorous vibe of a new sample. The other members of my household, however, are not. The little bottles are studiously avoided, scattered by the sink or in the shower, dwarfed by their resplendent, full-size compatriots.
The deep-red-orange-almost-bordeaux color of the new G.Day body wash did cause a stir: "What's that?" demanded several parties. But it was not until I took a shower with it that interest began to build.
I was sold before I ever opened it: It's made with ginger, ashwagandha, Japanese shiso leaf, Indian black pepper oil, and pink peppercorn berries. I love body wash, and I have been excited about many of them in my day. That said, this is my favorite body wash—and my favorite goop product—of all time.
You know the beautiful sort of scent that hits you as you're hiking through a forest? (Obviously, the scent depends on what the forest consists of, but I'm talking about that overarching earth/water/air/fresh leaves aliveness.) Waking up to that scent, water coursing over your body, really feels good. It's a smell you would smell in nature, simultaneously spicy and refreshing, earthy and airy. Like an especially evocative forest floor.
"Can I get in there with you?" J., my boyfriend, passing through the G.Day-infused steam in the bathroom. "It smells fantastic." The kids smelled it, too, and invented excuses to use my shower. It foams up prodigiously yet leaves your skin soft and moisturized. I like to follow the shower with a little of the oil, so a subtle bit of the scent stays on my skin all day. The color comes from the rose hip oil in the formula, which leaves my skin firm and gleamy. (If ever you see something colorless claiming to contain rose hip oil, know that you're not getting much of the good stuff.)
The dollhouse bottles lasted not much more than a day; every last drop was used. "We need more of that goop body wash," J. mentioned offhandedly. "And maybe you could get me some for my apartment?" My daughter, who never cares a thing for any beauty product, was on her way back to college: "Oh, Mom, I need some body wash—you don't have more of that goop stuff, do you?"
Even my son: "Mom, where's that body wash that was in your shower?"