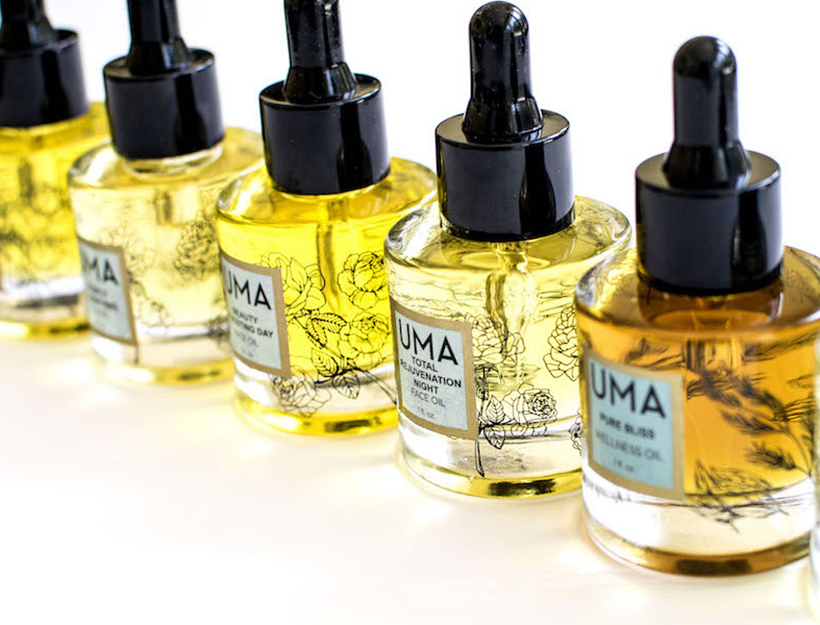 Ask Jean: Essential Oils
Dear Jean, Essential oils seem so mysterious—but I want to try them. My specific problem is fatigue during the day, and occasional trouble sleeping at night—both of which contribute to my looking drab and tired. What's the best way to use them—and do they really work? – Inna K.
I'd always enjoyed an essential oil mostly for the experience of scent: I'd breathe in lavender and think, I'm being calmed and energized all at once! But then I met the gorgeous and incredibly smart Shrankla Holacek, founder/CEO of Uma, and member of a family who has organically farmed, processed, and administered Ayurvedic essential oils for the royal family in India for several centuries. She continues to be a major supplier of organic essential oils (they're also in many of the most expensive perfumes on earth, like Tom Ford, for example). And talking to Shrankla, I (kind of) finally got it.
Putting a given oil directly on your skin can cause irritation; blends that use a carrier oil are the novice's way to go for sure. When that oil blend is bottled in thick glass etched with gorgeous minimalist flowers, this novice is beyond-sold. And Shrankla's method for applying any oil blend—I'm obsessed, obsessed, obsessed with both the Pure Calm and Pure Energy oils—completely changed my approach:
Smooth a bit of the oil between your fingers; add more as you need.

Rub into the soles of your feet and especially between your toes.

Massage into your wrists.

Finish at your temples and behind your ears; inhale a little of the scent from your hands while you're at it.

Fall soundly asleep—or easily, non-joltingly, energize.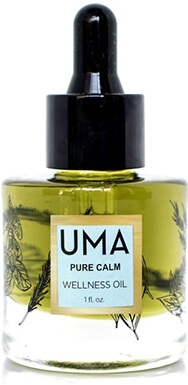 Uma Pure Calm
goop, $85
When you're stressed, this oil is (literally) essential. Made with Vetiver, Roman chamomile, and lavender—it can leave you in a peaceful, restorative, ready-to-face-the-world mode.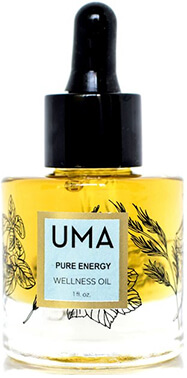 Uma Pure Energy
goop, $85
Smooth on this beautifully invigorating oil whenever you're feeling a little tired, or just to get started in the morning: The combination of rosemary and peppermint smells incredible.