Ask Jean: Dry Skin Refresh?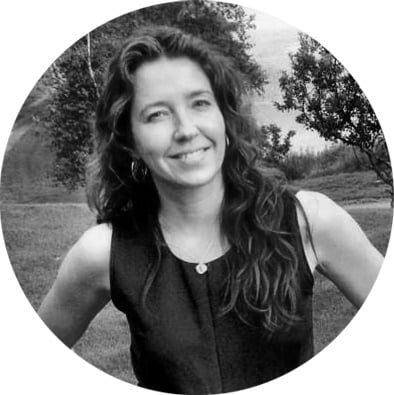 Dear Jean, Okay, so my skin has dried up—like, literally wilted—since having a baby! I always get dry during the winter, and putting the heat on at home doesn't help, but this is unreal! My face is actually rough to the touch. (The only plus side is that it's completely clear.) I've tried everything from layering oil under night cream to slathering various lip balms on my skin, since lip balm's so rich. Any other ideas? —Kate W.
Dear Kate, Like seriously broken-out skin, seriously dry skin requires focus and as-constant-and-consistent-as-you-can treatment. It also isn't simply a matter of cream A versus cream B, as you'll see here:
#1: Humidify. Using a humidifier in your room at night makes an enormous difference. Along with skin-coddling wet air, though, most humidifiers sadly exude a decidedly healthcare-ish, bedpan-like vibe more appropriate to Matthew Barney's Cremaster series than most bedrooms. To distract from the anti-glamour of your humidifier (and add a little stream of steam to the mix) this handmade ceramic-stone one is not just drop-dead gorgeous and miraculously able to blend chicly with just about any decor, but it also pipes out essential oils (your choice of scent and aromatherapy) along with the gentle steam. As part of your bedtime routine, put 6-8 drops of lavender oil into the water about to be steamed; if you want to be revitalized, go with eucalyptus, and so on.
#2: Moisturize—constantly. Whenever you think of it, reapply. Some people like to layer (I enjoy a goop by Juice Beauty face oil + goop by Juice Beauty day cream, or if you're outside at all, Ursa Major moisturizer with SPF). May Lindstrom's entire line is incredible, but The Blue Cocoon takes the cake, in my opinion. For a single, do-it-all, carry-it-everywhere, ton-of-soothing-oils-all-in-one-tube solution, Skin Food by Weleda (at many drugstores and Whole Foods) is pretty fantastic. You can use it on face, body, babies—anything.
#3: Exfoliate—with extreme caution. It's counterintuitive, but exfoliating correctly can help your skin function better overall, including its ability to retain moisture. Exfoliating even a little bit too much, however, will hurt at the very least, and it will definitely make things worse. Dermatologists tell me that many of their patients who think they're suffering from dryness or sensitivity are actually just exfoliating too much. So: Once you get your dry skin a bit under control, consider it, carefully. My favorite combination is a Clarisonic, used in the shower with Tata Harper's amazing oil cleanser. The Clarisonic is gentle yet even and thorough, and the Tata oil cleanser is better than…anything (it is not exfoliating, but soothing and moisturizing). Tip: Use the gentlest setting, and only for as long as feels good. Smooth on face oil as soon as your step out the shower. Another option, the new Cream Scrub from S.W. Basics, is made with sugar and every kind of rich butter and oil; the sugar easily dissolves as it gets wet, so the scrub is both gentle and hydrating.
#4: TAKE FISH OIL. Or plant-based omega 3's if you're vegetarian. It makes a HUGE difference.