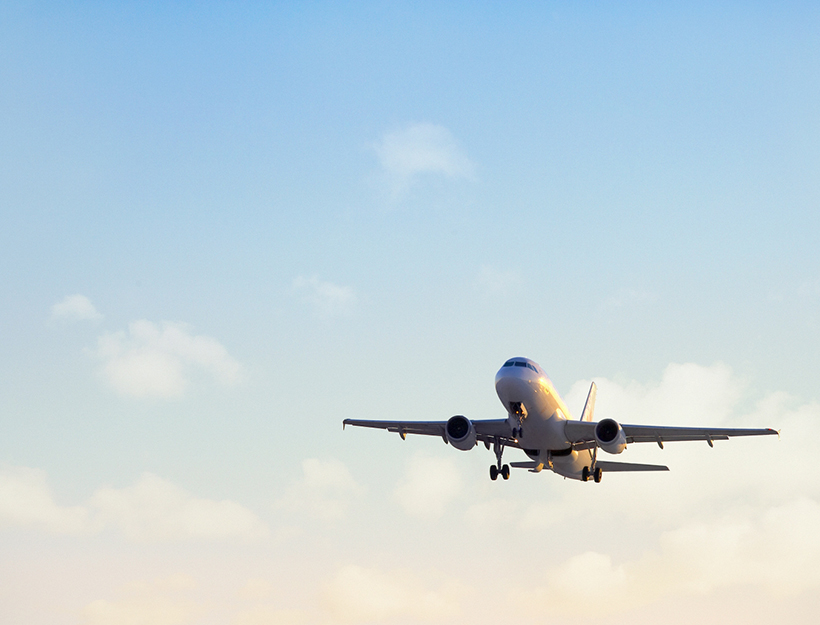 Ask Jean: Airplane Essentials?
Dear Jean, What are the very best clean airplane beauty products, as far as you're concerned? — Cecelia T.
Dear Cecelia,
There are two—well, three, main issues on the plane. The most important is that you're way up in the sky with much, much less atmosphere between you and the sun; the level of UV you're exposed to through those tiny windows is pretty major. So SPF is the crucial item, above anything else. I pack John Masters' brilliant, portable tube of SPF 30, always, and I apply it over-enthusiastically: Sun damage from an inadvertent extra hour on the beach is a bummer, but at least you enjoy your hour on the beach. Sun damage from hideous air travel is just—an epic bummer.
Once sun-protected, think moisturizer. Go thick, rich, and super-intense on an airplane: The ultimate is the goop by Juice Beauty night cream, which should be used day and night if your situation is at all dry, and constantly while on a plane. How dry is it on a plane? Crack open the roll you might be served if you're lucky enough to make it to business class, and let it sit out for three minutes: It desiccates. The goop night cream will keep your skin super-hydrated, elastic, and plump with moisture—you'll walk off the plane looking well rested and glowy.
Pay attention to your lips for the same reason: I love the citrusy, ultra-moisturizing Balm No 1 from Olio e Osso. It too, I apply constantly, to avoid the fate of the business-class roll.
The third serious issue: germs. The airplane bathroom, the tray tables, your questionable fellow humans on the plane—I am a five-second-rule, dirt-loving, grime-tolerating non-germaphobe, but an airplane turns me into Howard Hughes. The brilliant, individually-packaged, essential-oil-infused wipes from Ursa Major cleanse and moisturize, so while I bring them to the bathroom with me (use it after washing your hands to open the door), I also use it to refresh my skin, remove makeup, etc. I follow it immediately with the goop night cream.
Flying is torture. Bringing delightful, indulgent, nontoxic items to massage over myself, and walking out looking better than when I walked in, somehow makes me feel like I'm sticking it to The Man—the one who makes the seats tiny, the class-based-onboarding system miserable, the air stale, the bags to check $25, the food to not exist, the flight attendants to be weary and exasperated, and the gate agents inflexible.
Related: How To Stay Healthy While Traveling