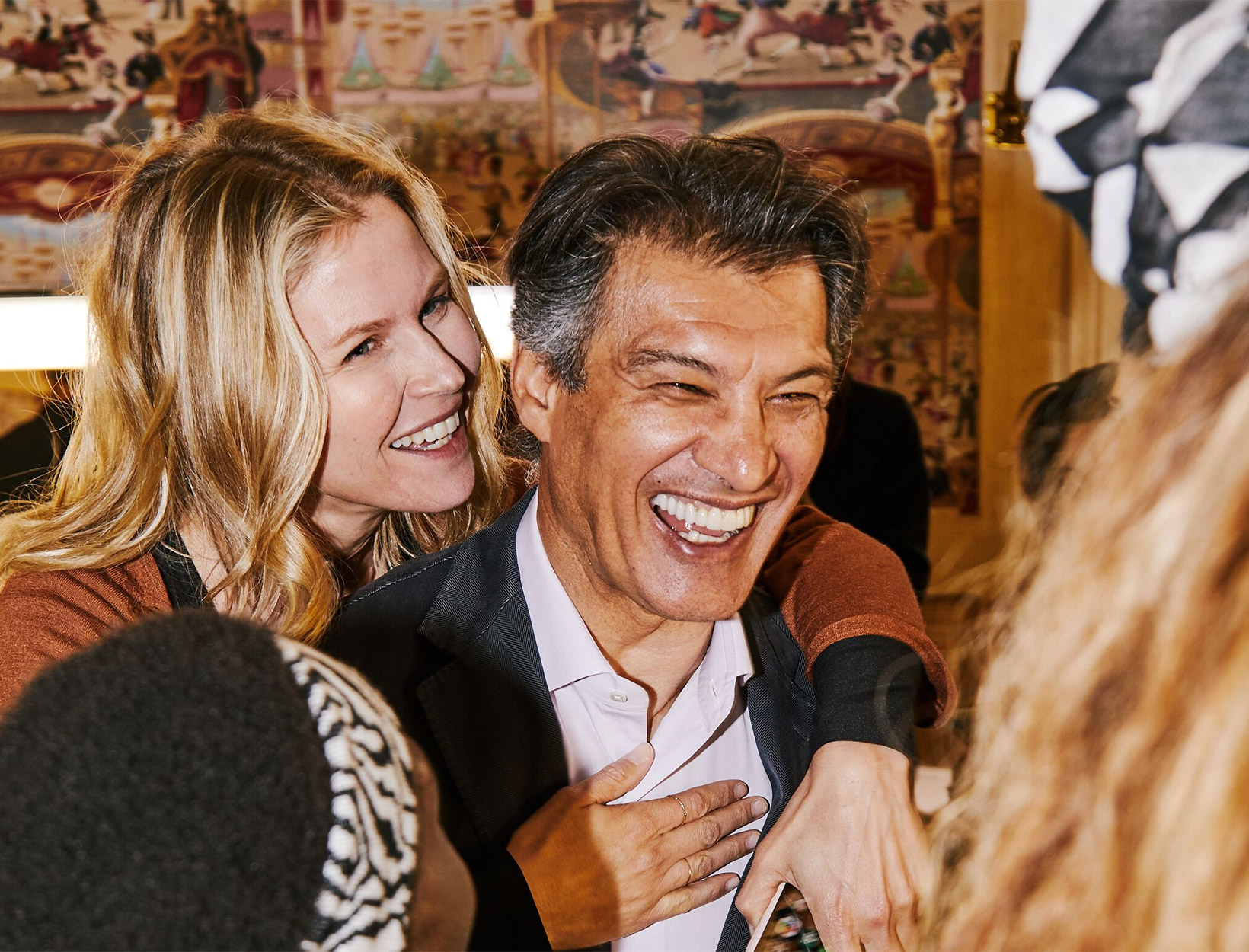 Photograph by Andrew Day
Ask Jean: The Ultimate Hair Routine (That's Clean, Nontoxic, and… Amazing)?
In partnership with our friends at The One Atelier Fekkai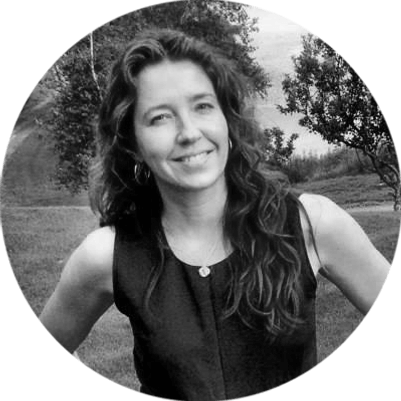 We want to answer your most pressing questions—or, you know, just the things that you're curious about. Please keep them coming to: [email protected]. Below, a q for our beauty director, Jean Godfrey-June.
Dear Jean, I've gone nontoxic with everything except my hair products. The cool, luxurious, high-performance hair brands that really work for my hair aren't clean, but without them, my hair just doesn't look or feel as good. Is there anything new in clean hair care that's truly different? —Marie M.
Dear Marie, As of this month, oui. The French hair guru Frédéric Fekkai has come out with a clean, nontoxic hair line—a gorgeous shampoo, conditioner, and leave-in—and all of it rules.
Because I don't really style my hair, what I shampoo and condition with is pretty much everything. I notice even minute differences between products and brands—one will leave my hair shinier, or bouncier, or with that hard-to-articulate It factor that just makes me and everything I wear that day look better, while another is a duller, flatter, okay-oh-well meh. And without a curler here and a root lift there and mousse/spray/texturizer everywhere, I have little recourse when I end up with a meh.
I knew these three were going to be amazing because…it's Frédéric Fekkai. Famously handsome, wildly talented, and born in Provence, Fekkai has been at the top of the hair world practically since he started cutting hair, running salons packed with A-listers (GP included), and making products that people across the country buy in droves.
Lately, Fekkai's gotten back to his roots in Aix-en-Provence, eliminated as many toxic ingredients from his lifestyle as possible, and together with his gorgeous wife, Shirin, started exploring clean beauty. He was just back from summer in Aix when I sat with him on the balcony of his chic new salon at Fifth Avenue and 57th Street in New York.
Assistants arranged enormous peonies in bowls around us; the muffled sounds of the traffic below drifted on the warm breeze. "These three products are our first, and there's more to come—this is the direction we're going forward with, and I'm so proud," Fekkai said. "We want to make an impact, and not just on people's health but on what's going down the drain and into the environment." In contrast to his relaxed, cashmere-and-moccasins air, Fekkai is uncompromising in terms of performance. "It has to work at the level my clients expect," he says. "It has to feel great, smell fantastic, lather beautifully, and leave their hair shiny, bouncy, healthy…beautiful. It has to work for colored hair; it has to work for damaged hair, thinning hair, normal hair, every sort of hair. There can't be any trade-off."
I, like you, Marie, was ready for no trade-offs. And the first lather in the shower was promising: sudsy and light, it smelled subtly of the Robertet (a storied artisanal French fragrance house) quince, mimosa, rhubarb, and ambrette. And even as I worked it through, my hair felt soft and protected, not stripped in the way it can sometimes feel without the silicones and microplastics typically added to conventional shampoos. The formula also rinsed out like a dream (rinsing easily is crucial, says Fekkai, who attributes many a bad hair day to un-rinsed-out shampoo). The creamy, incredible-smelling conditioner left my hair even silkier, and it, too, rinsed out beautifully.
I stepped out of the shower, wrapped my hair (always, always) in my favorite ultragentle, light-as-air, frizz-fighting towel from Aquis, let it absorb for a minute, unwrapped my hair, and spritzed the subtly scented leave-in conditioner into my lengths and ends. ("Lengths," for the uninitiated, is the part of your hair between the roots and the ends—i.e., most of your hair. The key, no matter what conditioner you're using, is to avoid getting it near your roots and scalp.)
My hair felt soft and, strange as it may sound, full of potential for a good hair day. Perhaps I am the only nut who believes they can sense such things, but there it is. I brushed it through with the also-anti-frizz brush from Philip B., threw on my clothes and makeup, and went to work.
I got there, having forgotten about my hair experiment. "Did you get a haircut—or is it highlights?" guessed one colleague. "It isn't fair about your hair," said another. "Do you really not style it at all?" "Good hair day," said Megan. "What is it?"
My waves were wavy, with no frizz in sight. My hair in general was bouncy and shiny and fresh and full of, well, je ne sais quoi.
From one of the world's most famous French hair gurus, this ultraluxe, totally clean and nontoxic shampoo is made with exquisite plant extracts to gently cleanse hair without stripping it of the healthy natural oils it needs for its most luminous shine. Frédéric Fekkai himself designed the formula, doing extensive trials in his busy New York City salon and sourcing rare ingredients from all over the world—even his native Aix-en-Provence. Aloe vera soothes the scalp, while hydrolyzed quinoa protein and provitamin B5 work together to restore and revitalize. It smells so fresh and leaves your hair incredibly soft, bouncy, and shiny.

The One Atelier Fekkai

The Pure Shampoo

goop, $32

SHOP NOW

From one of the world's most famous French hair gurus, this super rich, totally clean and nontoxic conditioner is packed with nourishing avocado and jojoba oils to leave your hair silky and ultramoisturized. Frédéric Fekkai himself designed the formula, doing extensive trials in his busy New York City salon and sourcing rare ingredients from all over the world—even his native Aix-en-Provence. To treat even the most dehydrated hair, smooth this into your midlengths and ends, let it sink in for two to three minutes, then rinse and style.

The One Atelier Fekkai

The Pure Conditioner

goop, $32

SHOP NOW

From one of the world's most famous French hair gurus, this ultrafine conditioning mist helps protect your hair from damage caused by heat styling, sun, and other environmental aggressors. It conditions, detangles, and helps smooth flyaways. Frédéric Fekkai himself designed the formula, doing extensive trials in his busy New York City salon and sourcing rare ingredients from all over the world—even his native Aix-en-Provence. Postshower, spray generously on damp hair to leave it softer and shinier all day. If your hair is coarser, you can even spray it on dry hair for a beautiful gleam.

The One Atelier Fekkai

The Pure Mist

goop, $26

SHOP NOW