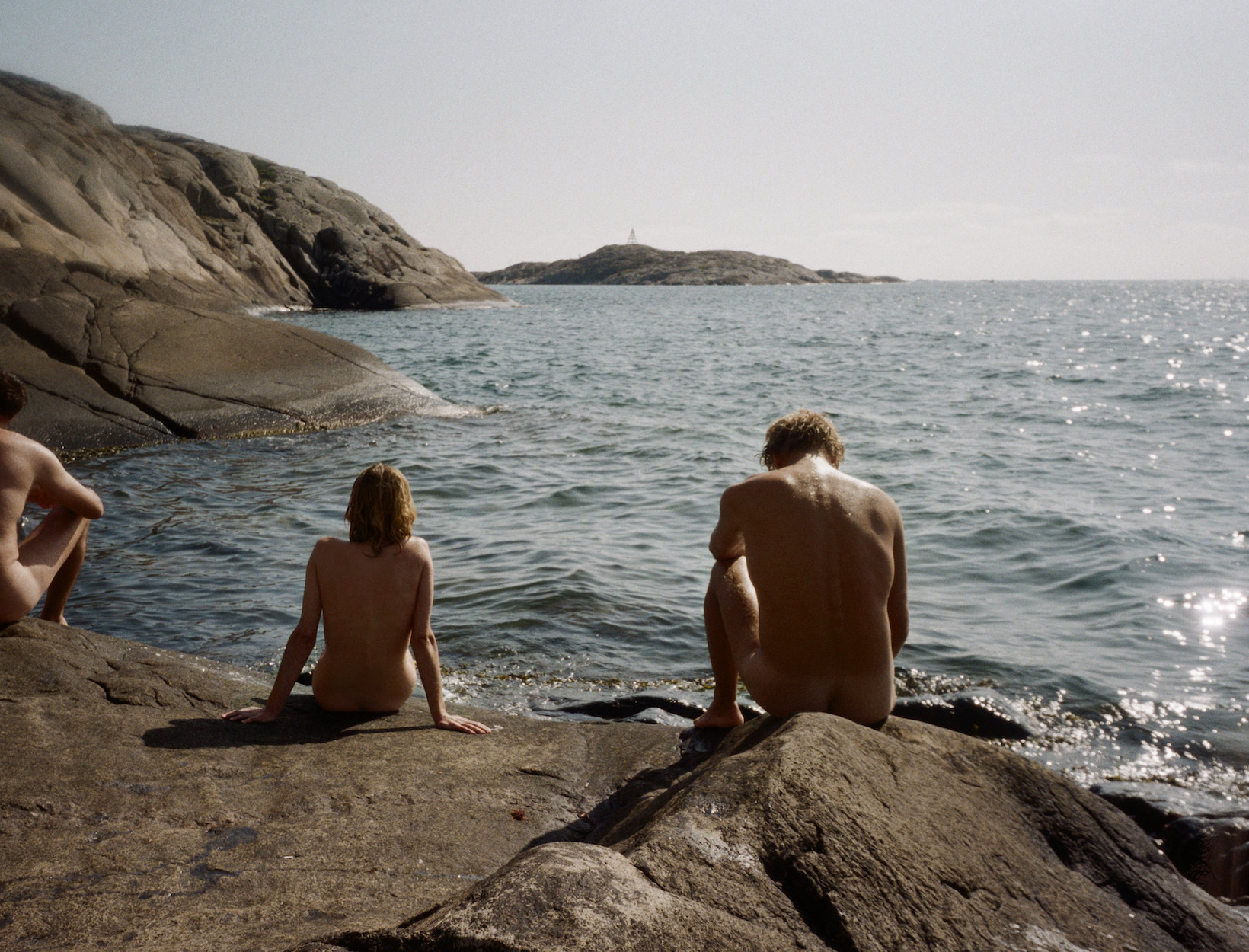 Ask Jean: What's New in Clean Beauty?
We want to answer your most pressing questions—or, you know, just the things that you're curious about. Please keep them coming to: [email protected]. Below, a q for our beauty director, Jean Godfrey-June.
Dear Jean, You sound like you see everything in the clean beauty space. Is there a new product or a brand that you're in love with right now? —Hannah T.
Dear Hannah, I think you'll agree when I say that a seaweed bath by a windswept coastal Swedish village with a 200-year-old tradition of spa culture is precisely what's needed right now, by you and me and everyone else I can think of.
While I fall for particular products all the time, I rarely fall for a brand hook, line, and sinker. But before COVID-19, before at-home-always, and before the ninety-degree days I'm immersed in currently, I was already obsessed with L:A Bruket. Dreamed up by a tall, gorgeous, stylish (the vibe is jauntily seafaring) couple from Varberg, Sweden, it's organic and beautiful, and it makes ingenious use of the sustainably sourced local seaweed and algae.
L:A Bruket has not just mixed in a little local flair for marketing purposes; the seaweed (called serrated wrack or, more charmingly, sågtång) is in fact magic. It's used most remarkably in the broccoli-seed serum, which feels like a cool, nourishing silk as you smooth it over your face.
You know how conventional serums and primers made with silicones feel so amazing on skin, even though the silicones are all texture, no function? That's how this serum feels, but somehow even better. The broccoli seed itself is used as an alternative to vitamin-A-derived retinol to amp up glow, and the seaweed doesn't just silkify but moisturizes and fights free radicals (it is a powerful antioxidant, as are the cucumber and kakadu plum in the formula). I put it on as a skin-drenching moisturizer in the morning, in the evening, and after sun, a long meeting, or even just a frustrating exchange. It's also brilliant as a primer, under makeup or instead of. Smooth it in and I swear you will feel both vaguely Swedish and many miles closer to the rocky coast of Varberg.
The seaweed also appears in the fennel-seed face wash, which is as refreshing as it is nourishing and moisturizing (the towering, glowy-skinned L:A Bruket founders, Mats Johansson and Monica Kylén, say that their challenge has always been to combat the skin-weathering effects of sun, salt, wind, sand, and ice.
Oddly, perhaps, the item I am most enchanted with contains no seaweed: the grapefruit-leaf body cream. A tub of gorgeous, super thick, ultrarich cream that sinks in instantly despite its richness, it feels absolutely incredible and smells even better. If you are a grapefruit fiend like me, you can't not try this cream. It leaves my skin faintly but noticeably scented for hours, and the rush of grapefruit as you're smoothing it on is absolutely stunning—for me, it sets the tone for the day (or night). We often talk about the mysterious, mystical, ineffable benefits that pure botanical extracts and essentials confer upon the wearer—I feel that deeply with this cream and just cannot get enough of it.
Bonus for the
Grapefruit-Obsessed