Ask Jean
How to (Really)

Moisturize Dry Skin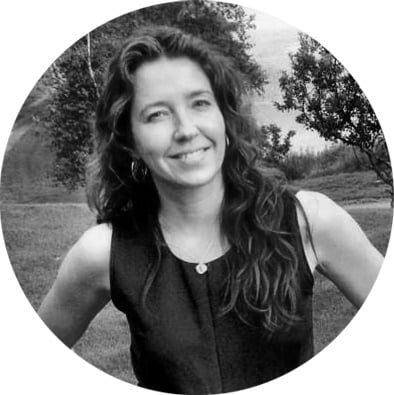 We want to answer your most pressing questions—or, you know, just the things that you're curious about. Please keep them coming to: [email protected] Below, a q for our beauty director, Jean Godfrey-June.
Dear Jean, I don't "have" dry skin, but…I get such dry skin sometimes! Especially after skiing—and dermatologist procedures. What's the best way to get it back under control when it happens? —Tara F.
Dear Tara, You know that feeling when your skin is so dry, you feel like moisturizer doesn't even sink in? It definitely happens to me—when it's cold, or high-altitude, or super arid—and I've got a pretty foolproof routine to soothe and hydrate it into submission. The surprise: You've got to exfoliate first so that the moisturizers can really get through.
1

Once a week, sweep away dry
skin with a glycolic peel.

Hydrated skin is exfoliated skin. No matter what you pile on afterward, it's not doing much if it's not absorbing properly. So once a week, swipe on a GOOPGLOW glycolic peel pad before bed and wake up to the softest, most even skin. Everything you put on afterward will sink in like a dream. I use the 15% when my skin's in great shape and the 5% when it feels a little more sensitive—I get results either way.

goop Beauty

GOOPGLOW 15% Glycolic
Overnight Glow Peel

goop, $125/$112 with subscription

SHOP NOW
2

Soften dry spots with
a
physical exfoliant.

I keep this in the shower and use it to polish my skin every other day—except I never use it within twenty-four hours of doing the weekly pad. Stick to that and you really maximize moisture absorption and help preserve your skin's natural barrier.

goop Beauty

GOOPGLOW Microderm
Instant Glow Exfoliator

goop, $125/$112 with subscription

SHOP NOW
3

Smooth in a moisture-plumping serum.

This smells so incredibly good, feels so incredibly good, sinks in like a dream, and leaves my skin totally moisturized, soothed, and glowy.

May Lindstrom

THE YOUTH DEW HYDRATING
FACIAL SERUM

goop, $140

SHOP NOW
4

Layer on moisturizer.

I love this delicately textured but super hydrating cream—it's exquisite and super luxe, and it really works to leave my skin dewy and fresh all morning. And it smells like roses.

goop Beauty

ALPINE ROSE MOISTURIZER

goop, $125

SHOP NOW
5

Resort to the nuclear option.

This rich, calming balm is the ultimate moisturizer. It smells like cacao, it's this crazy ice-blue color (from soothing tansy extract), and whether it's wind, dry air, or a too-intense peel or procedure that's freaking out your skin, a layer of The Blue Cocoon is the answer.

May Lindstrom

The Blue Cocoon

goop, $180

SHOP NOW