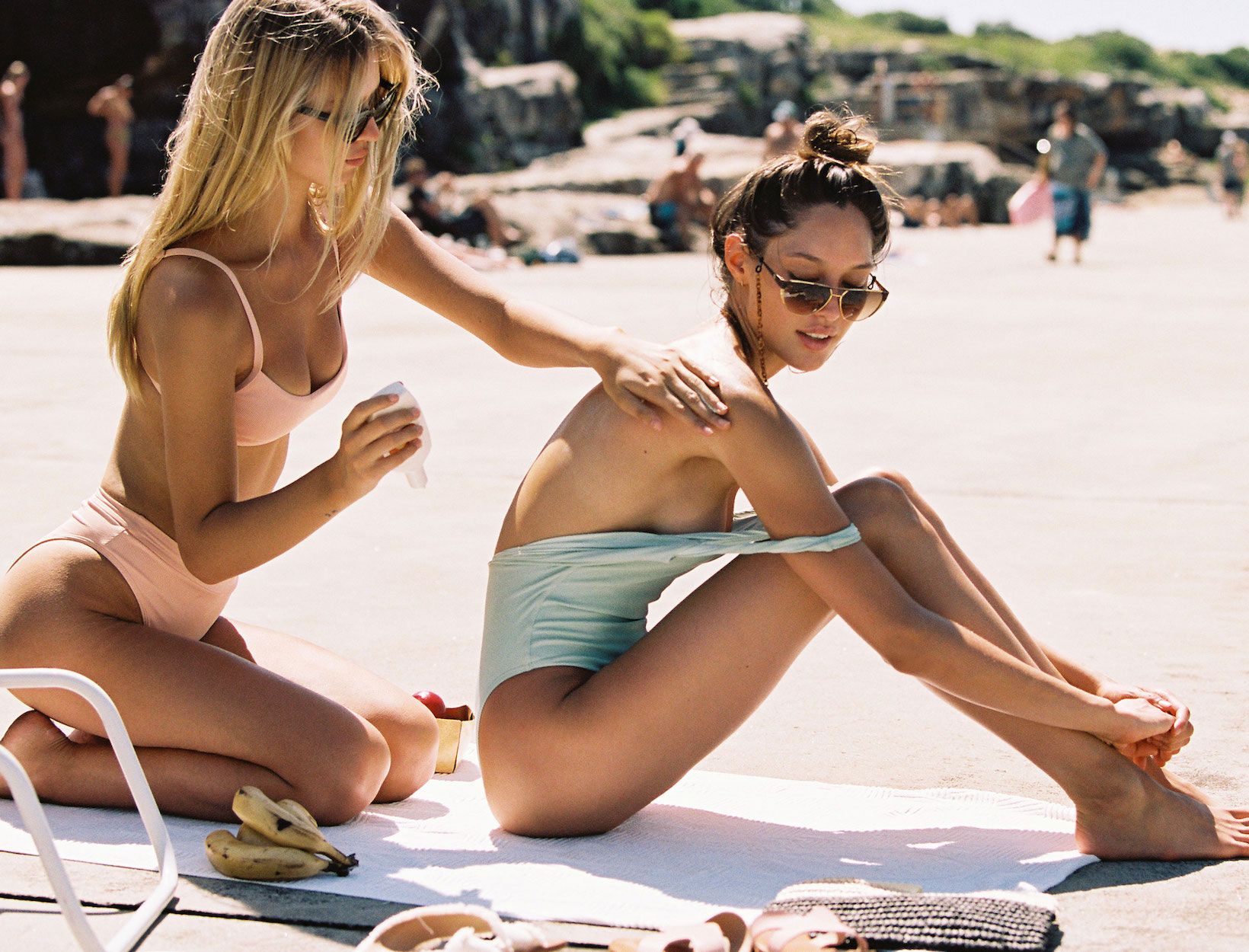 Photo courtesy of Cameron Hammond
Ask Jean:
What Sunscreen
Do You Use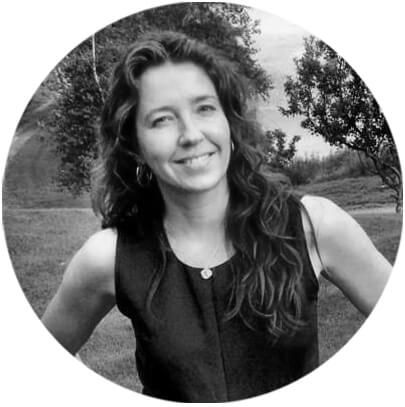 We want to answer your most pressing questions—or, you know, just the things that you're curious about. Please keep them coming to: [email protected] Below, a q for our beauty director, Jean Godfrey-June.
Dear Jean, Do you wear sunscreen every day? If so, which one do you wear? And do you wear a different one for the beach or exercise? —Nikki G
Dear Nikki, I feel strongly about sunscreen, and about clean sunscreen in particular: My stepfather died of skin cancer, and it is not a pleasant death. And if you ever wonder whether sun damage makes a difference in the way your skin looks, compare the skin on your butt with the skin on the back of your hand. So yes, I wear sunscreen most days.
Chemical sunscreens—the kind that smooth in instantly and feel like silk—contain some of the most irritating chemicals in the beauty industry, so anyone with even vaguely sensitive skin should avoid them. Irritated skin is quicker-aging skin, though, so in my opinion, everyone should avoid chemical sunscreens regardless of their skin type. Further, chemical sunscreens also contain some of the most toxic ingredients in the beauty industry. Two of the most common, oxybenzone and octinoxate, were banned in Hawaii last year because they kill coral. Truly, if something can kill coral even when diluted by endless gallons of seawater, who wants it on their skin? If a product rubs in instantly and invisibly, it's probably the worst—for you and for the planet.
Taking the extra second or two to smooth on mineral-only sunscreen (aka physical sunscreen) is worth it for a number of reasons: It's inert and actually soothing to your skin, as opposed to irritating. It deflects rays off your skin, rather than absorbing them like chemical sunscreens do. It doesn't degrade in sunlight (the reason all sunscreen instructions say to reapply after two hours is that common chemical sunscreens degrade in two hours if they're exposed to sunlight). And no killing coral.
I wear some sunscreen, most days, most of the time. The lax attitude is a response to the many conflicting studies on vitamin D absorption, sunscreen, and even melanoma survival rates that call into question the dermatologist-style total avoidance of the sun that I've always been taught. I am no scientist (and no scientist yet knows the final answer on how much sun we'd each ideally get or not get every day), so I try to hit a middle road. I take vitamin D3, I don't stress over a little sun here and there, but I also do apply it to my face and backs of hands most days. And I take and layer on some vitamin C—the ingredient has been shown to have some sun-protective effects, though it carries no SPF or sunscreen claims—for good measure.
I carry SPF in my makeup bag, because I always get caught in sun-drenched situations when I'm least expecting it. And because the backs of the hands get so much sun, I reapply there after washing my hands. And I carry my Dew Skin from Beautycounter, too, both because it's a great SPF 20 for face and because people compliment me on my skin practically every time I wear it.
For serious sun, however, I am more assiduous. I will definitely burn if I'm out in the sun for any significant amount of time, so I apply and reapply. And I try to visit the beach (or go running, hiking, etc.) earlier in the morning or later in the afternoon. The light's prettier then anyway! And to avoid striving for any sort of tan from the sun, I smooth on the brilliant, foamy Invisi Tanning Water the day before—or day of, if I forget, since it truly, incredibly, does not transfer onto clothes at all. It's the perfect color, blends like a dream, and keeps me where I should be most of the time: out of direct sunlight.