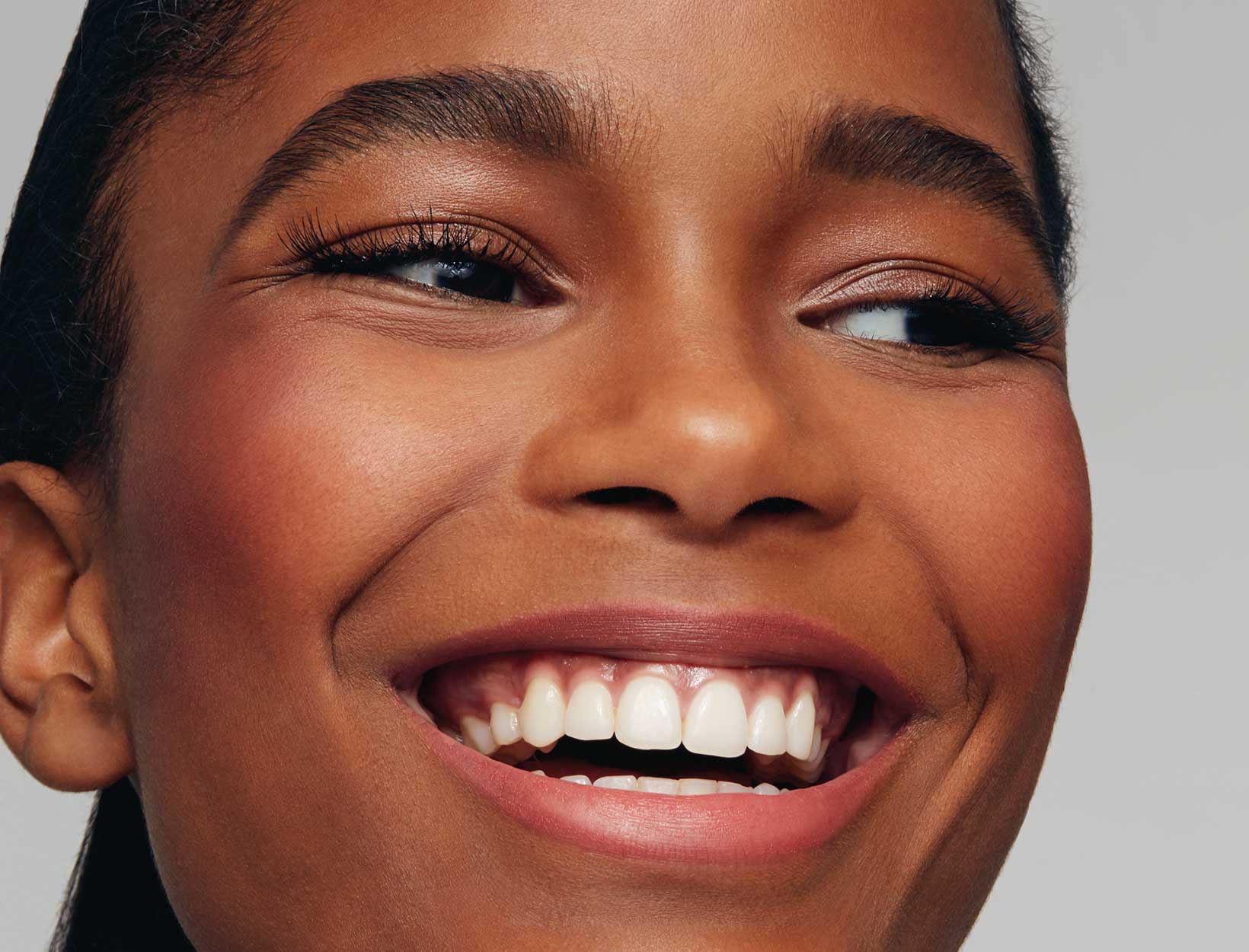 Ask Jean: Best Dark-Circle Fix
Currently in Existence?
We want to answer your most pressing questions—or, you know, just the things that you're curious about. Please keep them coming to: [email protected]. Below, a q for our beauty director, Jean Godfrey-June.
Dear Jean, People are always telling me I look tired, and I hate it! It's the dark, puffy circles under my eyes. Eye cream doesn't work, and when I try to cover them with foundation and concealer, it ends up looking dry, wrinkly, and…like too much makeup. Is there any new tech to deal with this? —Helen G.
Dear Helen, "You look tired" are some dispiriting words, whether you're actually tired or feeling fresh and bursting with energy. But so far, skin care that claims to treat undereye circles underdelivers (at best). And while it's possible to tackle undereye puffiness and drooping brows with surgical solutions, neither dermatology nor even plastic surgery is much help in the dark-circles department.
Minimizing them, however, is easy, believe it or not, and the trick is to combine forces: eye cream and makeup at the same time. I've broken it down into three steps to get really granular, but once you've tried it, this dark-circle fix will quickly become the easiest (and in my opinion, full-on MVP) part of your morning routine.
Note: Everyone has dark circles to some degree, so the idea is not to try to completely erase them. ("Embrace them," world-famous makeup artist Bobbi Brown tells us in her must-listen Beauty Closet podcast episode, in which she also sings the praises of a touch of concealer, which is what we're doing here.)
1

apply eye cream

No makeup artist worth their salt goes without this step: The eye cream plumps up any wrinkles and smooths the whole surface in a way that significantly improves the natural look of the end result. Pat eye cream under your eyes and wait a minute for it to sink in before proceeding.
2
brush on concealer
The brush part is key. Brushes can seem fussy, but concealer brushes are the unfussiest: They give you the precision you need to put the concealer only where the darkness is. (Many people make the mistake of applying concealer to the unaffected adjacent skin in hope of blending more effectively; this is a fool's errand that will leave you in a quagmire of too much makeup.) Swirl a concealer brush in concealer, then brush it onto any darkness or redness you wish to minimize. Again, only on the darkness or redness and nowhere else—that's the reason for using the brush.
3
pat, don't rub
With your middle or ring finger, lightly tap in the concealer, over and over. For a few seconds, it will seem like this will never work to blend it; keeping tapping, and suddenly, it will be so perfectly blended, you will wonder whether your dark-circle problem was ever actually a problem at all. If Bobbi Brown happened to see you after your patting-not-rubbing, she might peer approvingly into your face and ask, "Who did your makeup this morning?" (as she once asked me). Or if a friend passed by, they might stop and say, "Wait. What are you doing with your skin? Or did you do that no-dark-circles trick again?"
bonus: anti-tiredness tips for the
dull-skinned
Self-tanner can be a "Wow! You look so relaxed! Did you go on vacation?" miracle. If you're not into tanness or your skin is dark enough that it doesn't make much of a difference, Glow Drops from Barbara Sturm bestow a similar suddenly rested-looking effect.