September 2021
A Farewell to Gabo and Mercedes
by Rodrigo Garcia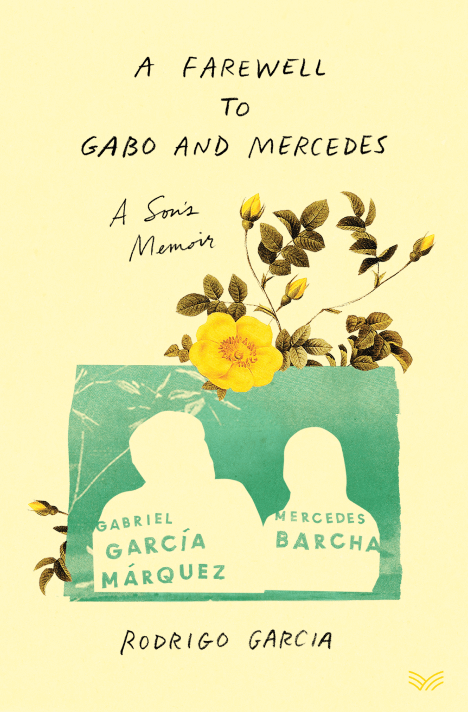 Why We Chose It
A son's memoir: In A Farewell to Gabo and Mercedes, Rodrigo Garcia tells a story about the remarkable lives his parents led. It's surprising, absorbing, intimate, moving. With honesty and humility, Garcia writes about growing up with a famous father—the acclaimed writer Gabriel García Márquez, known as Gabo—and what it was like to be with him toward the end of his life at the age of eighty-seven. You will fall for Gabo's wit; for his charismatic and brilliant wife, Mercedes Barcha; and for the stunning way Garcia writes about loss, love, and pieces of our family that never leave us.

Read an excerpt now and pick up a copy from your local bookstore or find more retailers here.
A Farewell to Gabo and Mercedes
Bookshop, $22
SHOP NOW
WATCH THE CHAT
Author Rodrigo Garcia chats with goop editor Kiki Koroshetz.
About the Author
Rodrigo Garcia was born in Colombia, grew up in Mexico City, and attended Harvard University. His feature films as a writer and director include Nine Lives, Albert Nobbs, and Four Good Days. Garcia has directed television series such as Six Feet Under and The Sopranos, as well as the pilot of Big Love, for which he received an Emmy nomination. He also directed several episodes of HBO's In Treatment, where, in addition to directing, he served as a writer, executive producer, and series showrunner. Garcia currently resides in Los Angeles with his family.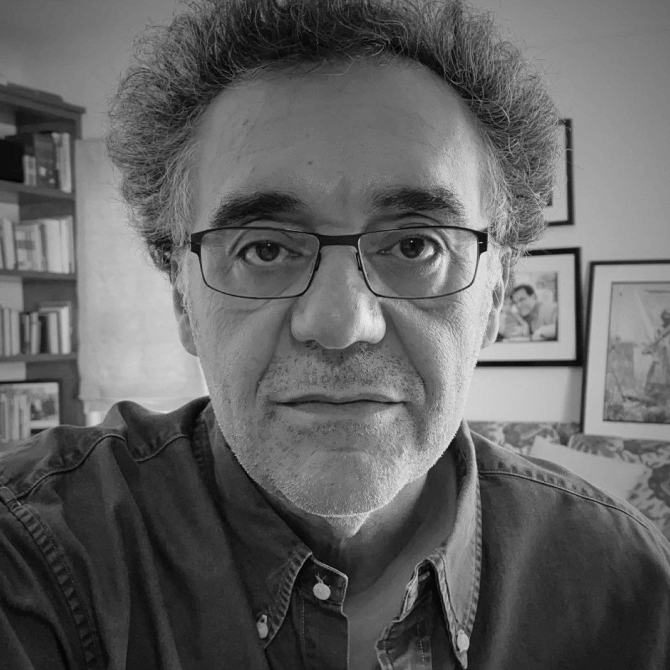 A Q&A with Rodrigo Garcia
When did you know you would write a book about your parents?
I never planned to write a book. I started taking notes toward the end of my dad's life because what we were going through in the house was almost hallucinatory. After my dad died, I wrote most of it down and put it aside, unsure of what to do with it. When my mom died last year, it became clear to me that what I wanted to write was a farewell letter to both of them. That's when it all took shape as a book.
What did you learn about your family while writing the book that surprised you?
You learn again the things you know but that you've forgotten in the turmoil of everyday life: that family roots, good or bad, are the deepest and the most impactful.
Is your writing process similar or very different depending on whether it's a book, film, or TV—and how so?
It's similar: two steps forward and one step back. Pushing yourself to write, trying to stick to some discipline, to soldiering on despite insecurities or technical obstacles. Just to write the damn thing and to reach the last page.
What have you watched and enjoyed lately?
A cray-cray and wonderful movie from the '90s, Arizona Dream. Johnny Depp, Faye Dunaway, Jerry Lewis, Lili Taylor, all flying very high. Cannot be missed.
Your favorite places to visit when you go back to Mexico City?
Teotihuacán. Unforgettable. And the taquerias, of course.
What are you looking forward to reading next?
Rereading Emily Dickinson. Queen!
SHOW MORE
MORE BOOKS AND AUTHORS WE LOVE
We hope you enjoy the books recommended here. Our goal is to suggest only things we love and think you might, as well. We also like transparency, so, full disclosure: We may collect a share of sales or other compensation if you purchase through the external links on this page.